The Most Popular Names Parents Invented Last Year
Every year, the Social Security Administration releases information about all of the names parents chose for babies in the previous year. In 2017, the top boys name was Liam and the top girls name was Emma, but what about all those other names? In fact, there were nearly 30,000 distinct names given to babies last year and of them, 1,100 were brand new ones that parents made up. You might think that each of those were unique, but the majority of them were given to a lot more than one newborn. In fact, 91 babies got the brand new name Camreigh, an alternate spelling of Camry.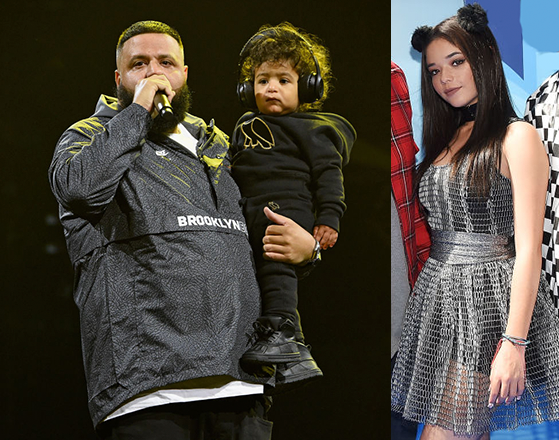 Celebrities also inspired some of the more unique names. The 58 kids named Asahd this past year have DJ Khaled to thank. In 2016, the producer named his son Asahd, adding the "h" into the traditional spelling of the Arabic name Asad. There are also 38 babies who will go by Taishmara, likely inspired by Instagram celeb Taishmara Rivera.
Many non-English names are on the list, like Iretomiwa from Nigeria and Tewodros from Ethiopia. And there are also names inspired by Game of Thrones. It seems 11 children born last year are named Cersei. If you aren't a fan of the hit HBO series, Cersei is a cruel, power-hungry queen who has an incestuous relationship with her brother. Other GOT-inspired names include Olenna and Benjen.
The only names included by the SSA are ones given to five kids or more, so the most unique ones don't show up, but maybe they will next year if they catch on a little more.
Below are some of the new names in order of popularity:
Camreigh
Asahd
Taishmara
Kashdon
Teylie
Kassian
Kior
Aaleiya
Kamreigh
Draxler
Ikeni
Noctis
Sayyora
Mohana
Dakston
Knoxlee
Amunra
Arjunreddy
Irtaza
Ledgen
Avajade
Cersei
Imona
Lunarose
Miraclle
Novahlee
Owsley
Gurbaaz
Alisanne
Avianni
Brexleigh
Janova
Lunafreya
Mayuka
Ning
Iretomiwa
Caspen
Meliodas
Sreyan
Tewodros
Yeziel
Acelia
Aleissa
Ameela
Arev
Averyann
Cahlani
Cemile
Dhanvika
Dvorah
Eleia
Harsirat
Jyn
Kaionna
Kayzleigh
Kehlanie
Keloni
Kylahni
Laylany
Olenna
Rufta
Sabali
Aakil
Aarushreddy
Aavir
Amenadiel
Haysen
Imronbek
Jiren
Khyro
Killean
Osian
Syedali
Zagan
Ablakat
Addleigh
Amaiia
Aniso
Arwaa
Aydelin
Cailani
Eliyannah
Haysley
Hazeley
Henslie
Iveigh
Joori
Kaior
Kaniyla
Kardi
Khlani
Lakeleigh
Madeleina
Mylarose
Naomika
Normani
Noveah
Renessmae
Rishvi
Riverleigh
Sayora
Sutherlyn
Xayah
Yanah
Yunet
Zayva
Abdriel
Adhan
Audrik
Aviyan
Aynan
Benjen
Dawsin
Guile
Hilkiah
Iyaan
Jaivik
Khaison
Khyza
Mikyng
Naing
Nihith
Rafsan
Sharvin
Yazdan
Yordani
Photo Credit: Getty